TP Flooring & Coatings Ltd were awarded the contract to install epoxy resin flooring on the new workshop floor at Leighton Vans in Rotheram (Area 1,300m2).
The works began with surface preparation by means of vacuum-assisted 3 Phase diamond floor grinding, allowing for two passes, initially with P.C.D diamond cutters to remove existing coatings followed by 80's diamonds to smooth out the concrete sub-base, with small localised repairs around floor joints and bolt holes using an epoxy resin mortar also being performed.
The workshop floor was then re-decorated by applying one coat of a two-pack epoxy DPM (Damp Proof Membrane) primer, followed by two coats of a two-pack high build epoxy. All works were completed in a timely manner, under strict Covid-19 health and safety guidelines, and to the clients' great satisfaction.
Before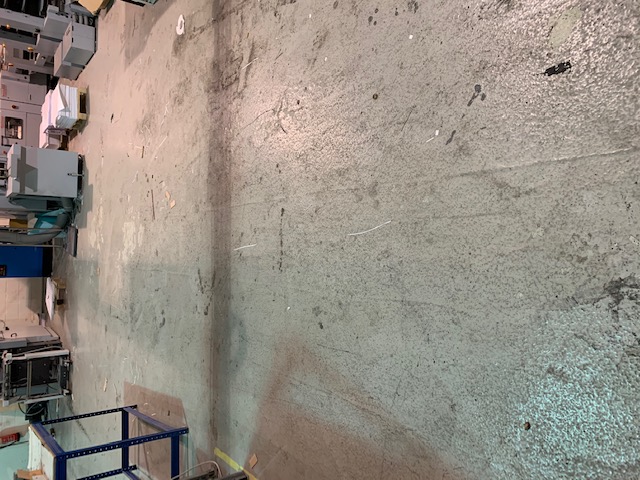 After